Jun 21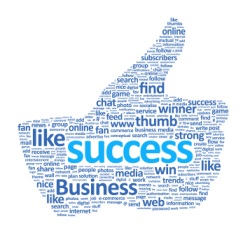 What is it really that makes you a "fan" of a brand or company on Facebook? Is it different than what makes you continue to be a fan of a business page? These are questions we deal with frequently in our line of work and and we often struggle to help clients understand that while both are of equal importance, capturing a "like" and keeping a "like" often require two separate (and sometimes diverging) strategies.
While studies have shown that that 40% of people "like" a company or brand on Facebook to receive discounts and promotions, it is important to understand what keeps a customer a fan of your page.
Consumers use Facebook to interact with friends, be entertained and express themselves. Thus, businesses need to engage consumers on Facebook in a way that keeps them entertained because it serves as an exceptional opportunity to mobilize fans, get introduced to their friends and potentially transform them into dedicated and loyal brand ambassadors.
In determining Facebook strategy, it is important to test out what works for your fan base on your page. Do so by experimenting with the time of day you post and monitoring what days and times receive the most interaction from your fans. Make sure you're checking your analytics to find out what fans are clicking on and what fans are hiding from their news feed.
Though Facebook can be a great tool for self-promotion and selling, it's important to be extremely careful about when and how you do so. You want followers to engage with your business, and if you're constantly promoting your business or selling, followers are not going to want to engage.